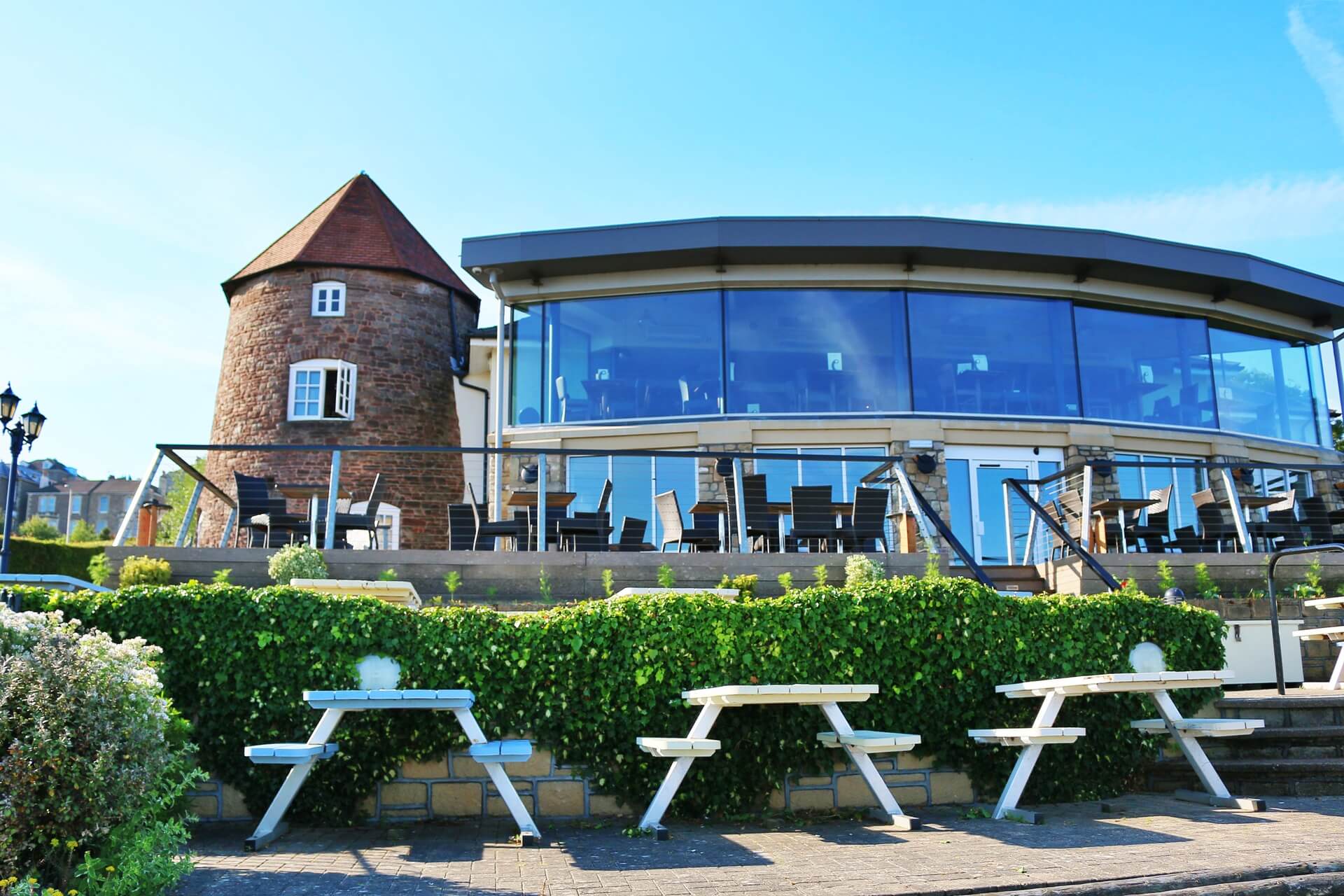 History
Like any truly great pub, The Windmill has produced more than its fair share of great stories through the years. It's been used as a fully functional windmill, a headquarters for the home guard in World War II, a golf club house, a hideout for smugglers and more!.
The story starts in the 1830s, when building was completed on Portishead's windmill. It was one of the last windmills to be built in Somerset, and it's still partially in-tact - look for the round stone tower at the pub, the only part of the original building still standing..
The mill had a short life, and stopped operating in the 1840s, due mainly to the introduction of a new steam-powered mill in the village. The tower was duly converted for residential purposes..
In 1905 though, things changed again. Local landowners Bristol Corporation decided to develop an 18-hole golf course, utilising the site of the mill. The par 77 course was designed for them by Harry Vardon – six-time winner of the British Open and winner of the US Open. The Windmill inn Portishead.
The design of the course extended both above and below Nore Road, and incorporated the mill tower as part of the planned club house. In 1907, the plans came to fruition, as both the course and the clubhouse opened for business..
In the years to come though, part of the course was twice dug up in support of the war effort. During both the first and second world wars, the land was required to grow food crops. During World War II, the club house was also required, used as a headquarters for the Home Guard..
After the war, the golf club closed, and the vacant clubhouse building became a regional office for Lexicon Libraries. Then, in 1960, it finally became a pub – and has traded as one ever since. Initially called the "Hole in One", it became The Windmill in 2000.